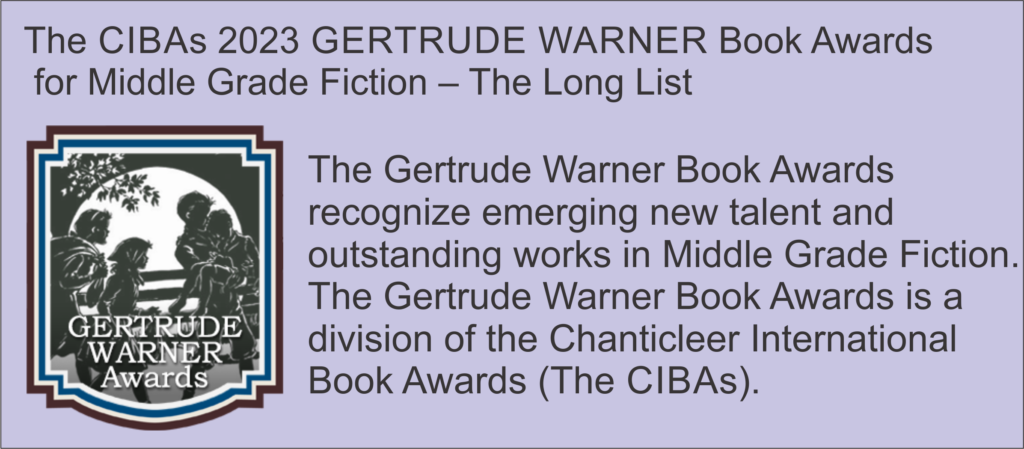 Very Honored, humbled, and excited to have made the long list for the coveted, prestigious Gertrude Warner Book Awards.
For more information about the award go to:
The 2023 GERTRUDE WARNER Long List for Middle Grade Fiction (chantireviews.com)
Listening to stories is something I believe we're born into, and we experience through our entire lives. Whether as children listening to bedtime stories told to us by our parents, or sitting around a campfire and being told spooky tales by one of our friends, this is enjoyable to us. Almost all of us are avid listeners and enjoy the tales we are told. Some of us branch forward and endeavor to create and write original stories. We in fact, become the storytellers.
This is both enjoyable and frightening. Enjoyable because I believe most of us are creative and creating stories is fun and garners when we have completed our tale, a sense of accomplishment. Frightening because we seek validation for much of what we do. What if no one likes what we have created. That fear keeps many from advancing to the stage of creating.
I advanced because I felt the story was greater than my fear of failure. So, I put pen to paper (or in my case keyboard to computer) and created Kordan the Wizard. While I am marketing to Middle School aged kids in the wizard and dragon books, and dragon books for young adults categories, the story is written for all ages. Plus, I added something a little extra special to the mix. Working with my songwriting partner Robert Agner, we added original music to enhance the story and gave birth to Singing Stories. Through the use of QR codes and your cell phone you can scan and listen to original music composed just for that part of the story.
The book is selling well so thank you all. If you are telling your friends, you can give them these websites
kordanthewizard.com or singingstories.net or if they want to search the web, these categories will help them find us i.e. dragon books for kids 9-12, wizard books for kids, middle school books, books for middle school boys, books for middle school girls and fantasy books for children.
The reviews coming in have been 5-star and I am humbled and thankful for the responses and comments. And…to pique your interest Book 2 is in the works and Book 3 will follow.
Thank you all, thanks to Rebel Books Press our publisher and enjoy Kordan the Wizard.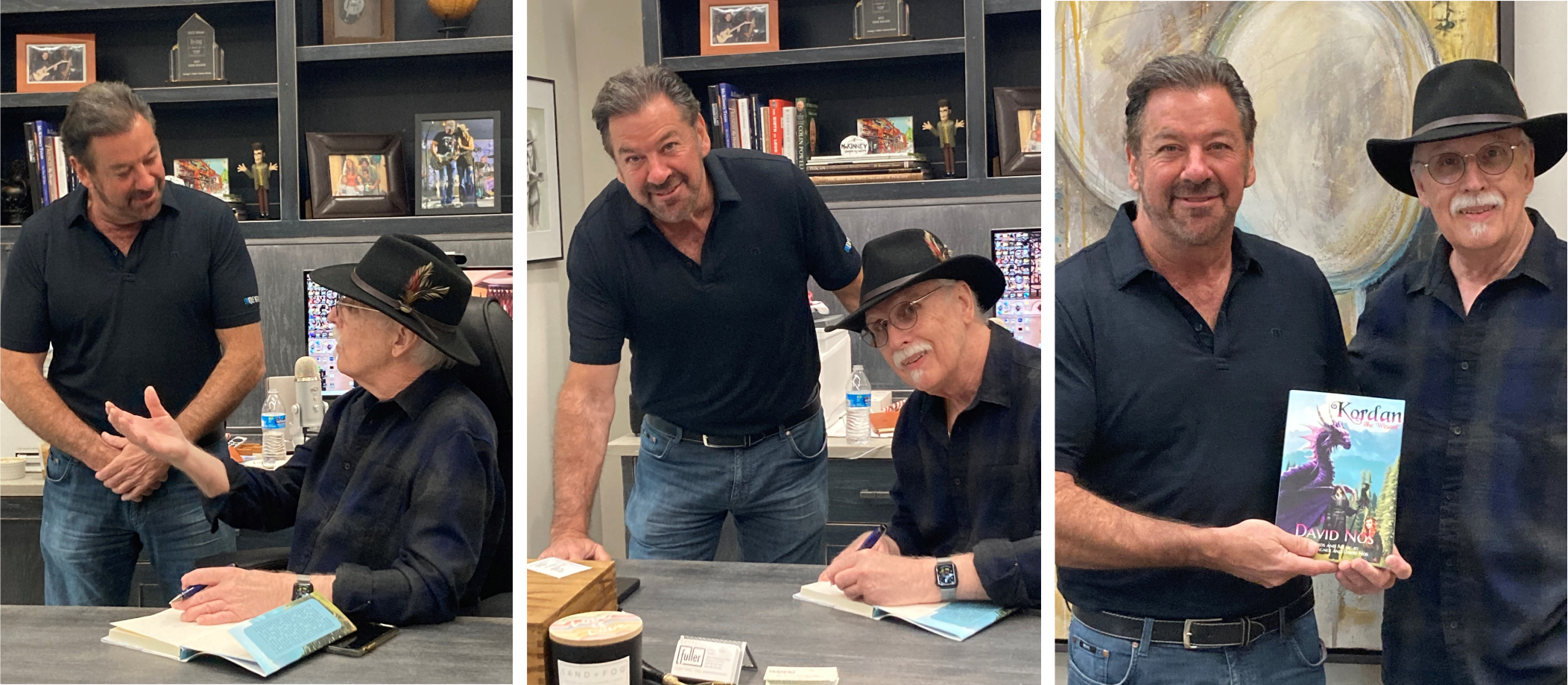 McKinney, Texas Mayor George Fuller
talks to local author David Nos as he signs
the Mayor's copy of "Kordan the Wizard"
David explains the unique aspect of his
book which includes original music through
the use of scannable QR codes.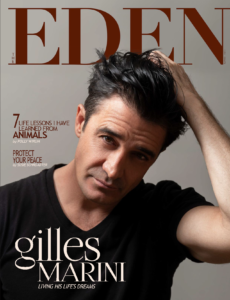 We are so happy to be featured in The Eden Magazine for April, a nonprofit publication that is national, and is available in print and digital formats. Kordan the Wizard is featured in a colorful, epic 2-page spread so I hope you check it out! Thank you to the entire Eden Magazine team for loving Kordan the Wizard!
www.c-blast.com/Eden/Eden-Magazine-4-5-23.pdf
PODCASTS
Zach Martin's Big Fat American Podcast with Author/Singer-songwriter David Nos
on his new book – Kordan The Wizard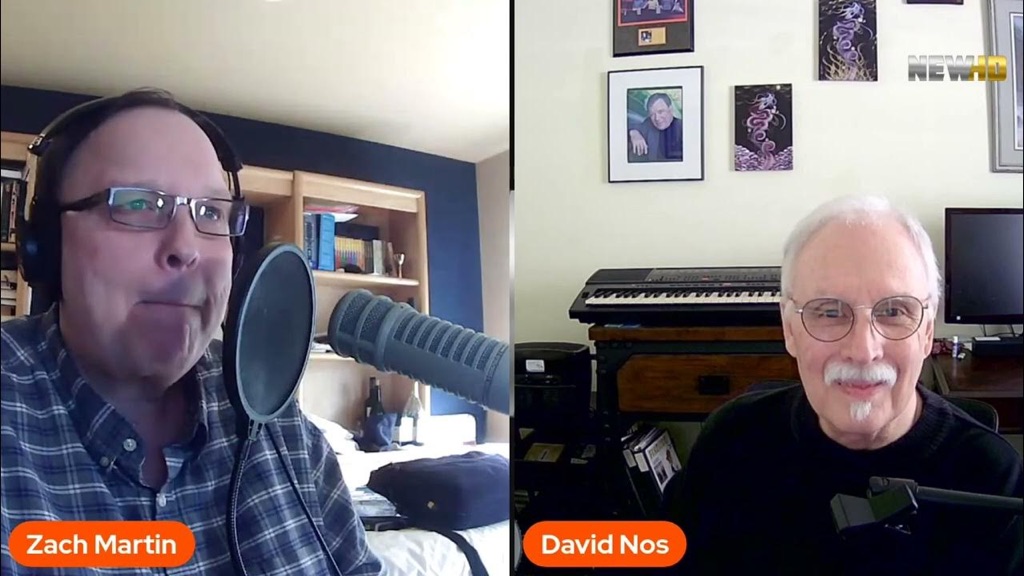 YouTube Link
https://www.youtube.com/watch?v=2AceO2g2AaE
---
PRESS RELEASES
PRESS RELEASE: Paid content from EIN Presswire | Newsmatics
Kordan The Wizard: Children Will Feel Like They're Inside This Magical Book
February 7, 2023 GMT
Author & Musical Partners Debut New Interactive Children's Dragon/Fantasy Novel, and Offers Clickable & Scannable Original Music and Lyrics
"Bob and I were over the moon to create a way for children and people of all ages to really become part of the story by using simple technology to listen to a soundtrack we wrote just for the book."— David Nos
MCKINNEY, TEXAS, UNITED STATES, February 7, 2023/ EINPresswire.com / — Kordan the Wizard, the first in a series of three children's books, debuts today and is available in bookstores nationally, plus in EU, CA, UK, and AU. Author David Nos wrote the dragon, wizard, and giants' fantasy novel for children over eight, but just like Harry Potter, this book is for everyone.
Kordan The Wizard is an awe-inspiring courtly tale, complete not only with fantastical creatures but also with heroes, heroines, kings and princesses, romance, and magic.
This children's chapter book is like no other. Sprinkled throughout the novel are interactive original songs and music matched to specific parts of the storyline. David Nos, with his longtime music partner Robert Agner, created this first-ever music-within-a-novel with Kordan The Wizard in 2022. Best of all, all you need is a cell phone or digital device to enjoy the songs and music featured right on the pages.
Inside the print paperback or hardcover book's pages, readers simply scan a QR code to hear music; in the digital eBook versions, readers can click on a link. With the birth of the musical artists' new book-friendly clickable or scannable original songs and music, a new label was created: Singing Stories.
"Bob and I were over the moon to create a way for children and people of all ages to really become part of the story by using simple technology to listen to a soundtrack we wrote just for the book," said author David Nos. "But I promise that even parents will love this story. It's got it all – plus our original music."
Music partner Robert Agner agreed.